Key Concepts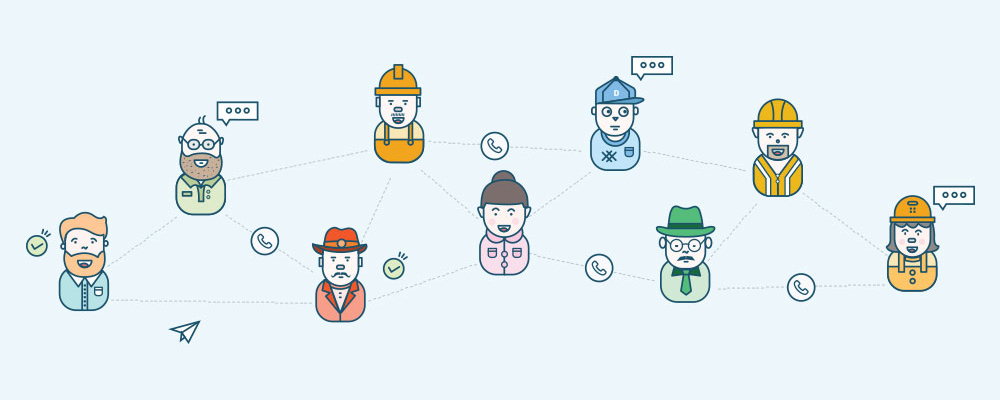 Fun design elements wherein the ones with helmet are tradesmen,
those in hat are symbolic of firm and others are homeowners.
Information about jobs in card style.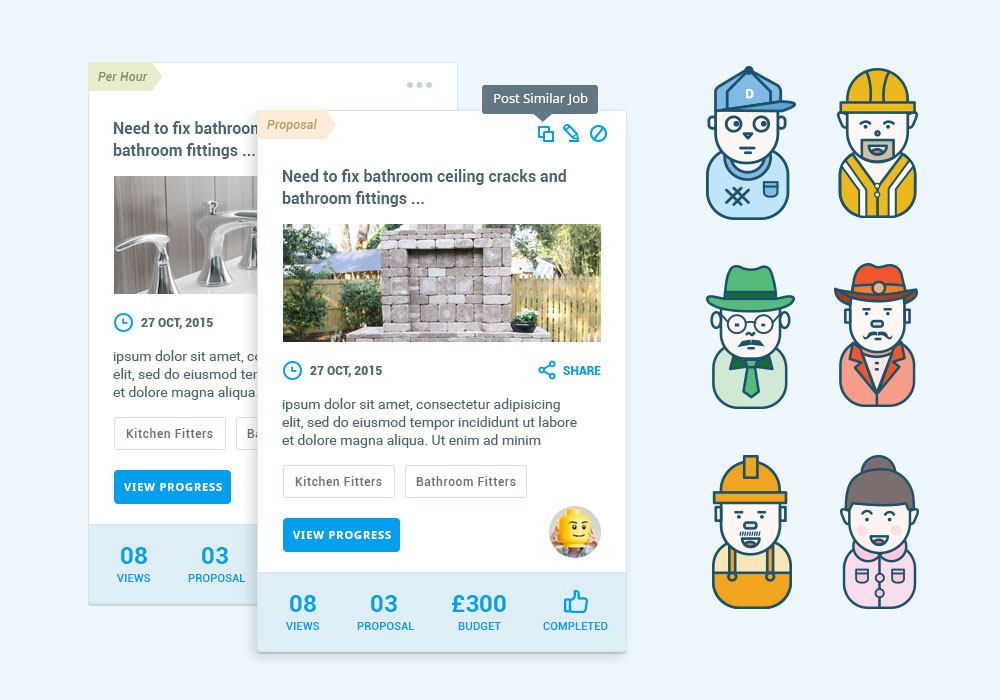 Other Elements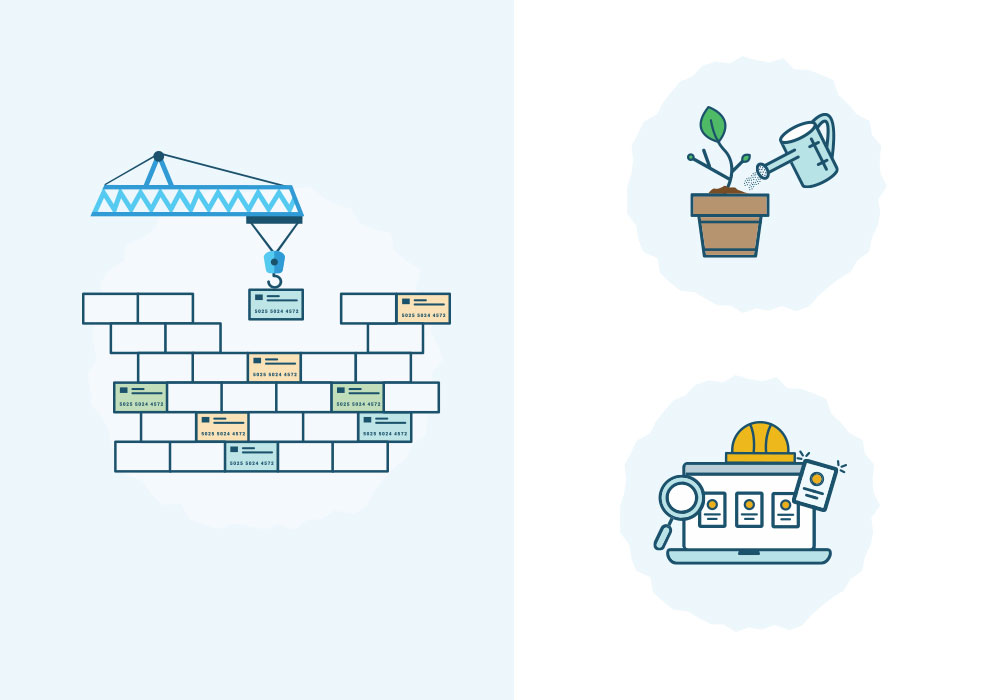 Every design detail created to reflect the construction market.
404 Error Page Design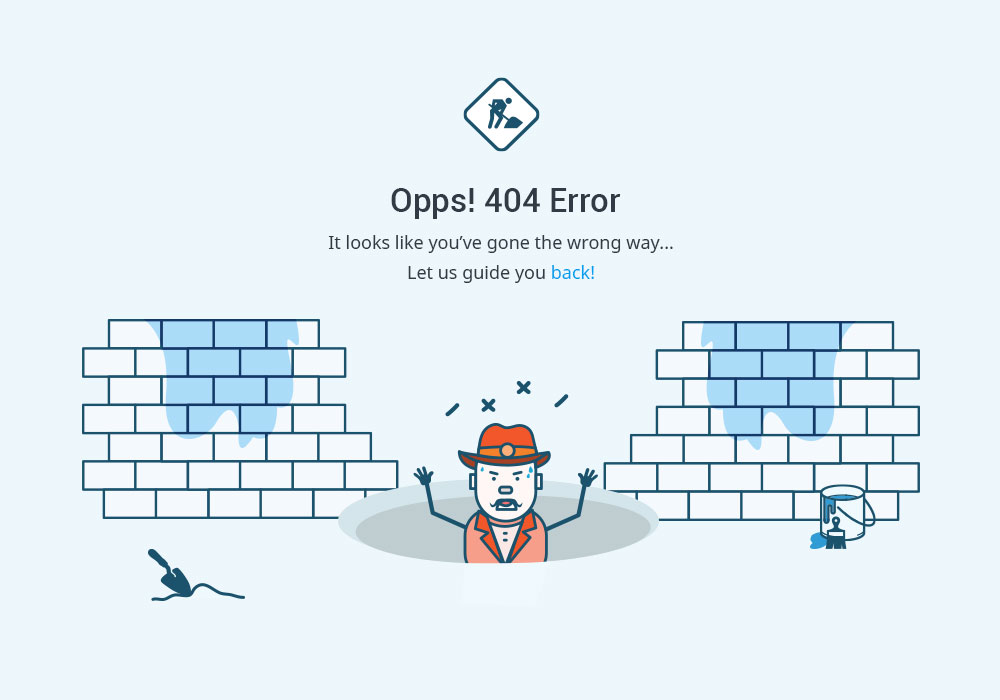 Creatively designed 404 Error page that holds a lesson for all of us to be careful when on a construction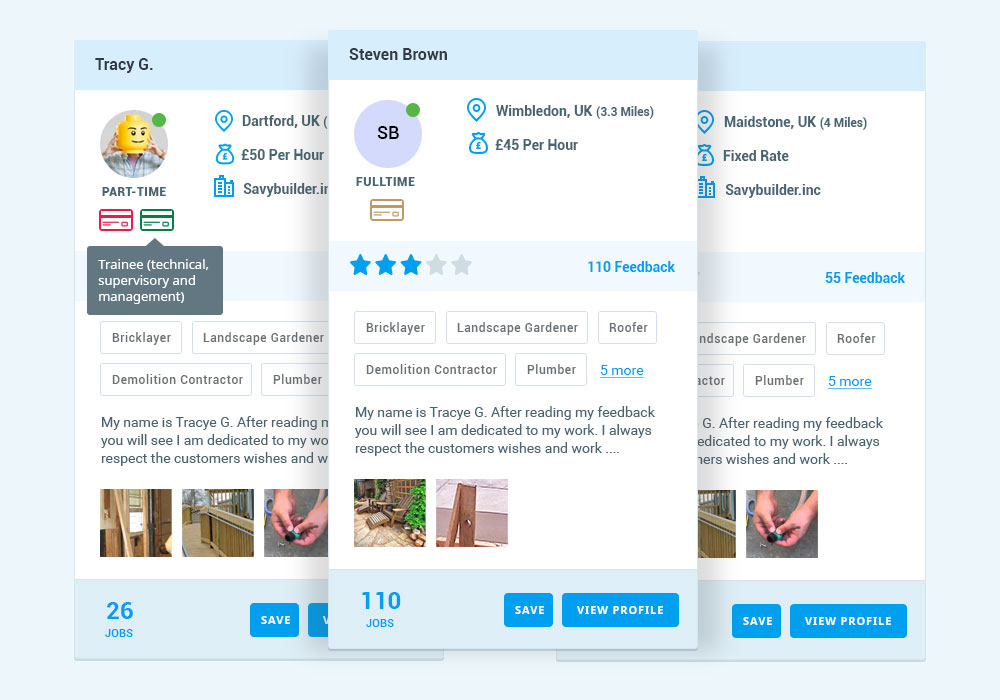 Multiple details about the tradesmen profile organized in card.